May 25, 2016
8
Column: Blueprint for Game 7 couldn't be clearer now

TAMPA, Fla. — You get one shot …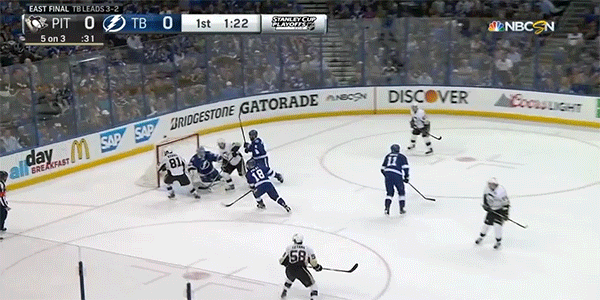 …. and you'd better take it.
That's Phil Kessel flicking home the first of the Penguins' goals in their 5-2 flattening of the Lightning in Game 6 of the Eastern Conference final Tuesday night. And no, that's not a mirage: He whacked it out of the air, and without hesitation. Sure, Sidney Crosby's one-touch pass had taken a Grapefruit League hop, and the five-on-three advantage offered the option of patiently resetting. But this was all about outcome.
"Only thing I'm thinking there is that a goal there would be huge for us," Kessel would recall later. "I just want to get it on net any way I can."
Because he did precisely that, he moved one sizable step closer to shaking off all the lousy labels attached to him while consigned to the hockey purgatory that is Toronto, from loser to laggard to … um, hot dog aficionado or whatever that nonsense was?
He's now on the cusp of the Stanley Cup Final, which the Maple Leafs have watched on TV since 1967, much of that in black and white.
8