October 13, 2015
114

SAN DIEGO — Ben Roethlisberger was telling me late Monday night, right after his healthy fellow Steelers yanked a rainbow-colored unicorn from a hat in trumping the Chargers, 24-20, on a last-second Le'Veon Bell touchdown, that his knee was feeling "good … really good, a lot better." He even mustered a small smile and nod to support it.
That, I dare say, is about as meaningful a development as anything that took place inside Qualcomm Stadium. Because if any lesson was learned above all, it's the one we've known all along: This team will go nowhere without No. 7.
Look, not to be the downer here, but let's not pretend that a play like Antwon Blake's 70-yard pick-six will occur with any regularity …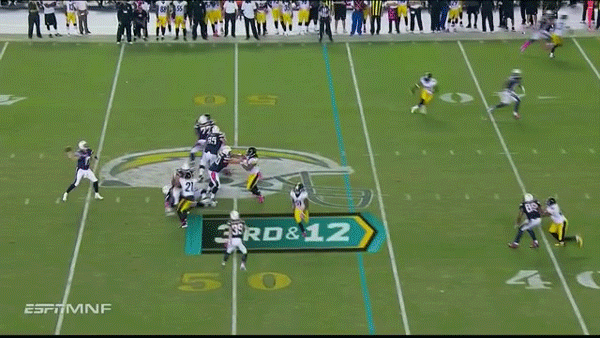 Or that Michael Vick, after an underwhelming mess of misfired 5-yard tosses, will connect on a 72-yard touchdown to Markus Wheaton with any additional regularity …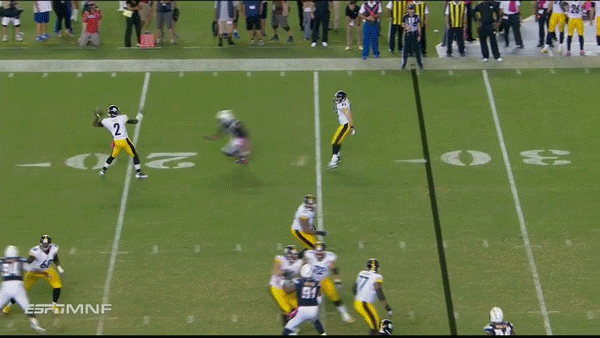 These Steelers minus Roethlisberger are many things, but a big-play armada they most definitely aren't. They'll need far better quarterbacking, far less petrified playcalling, far fewer special teams flags, far more consistent tackling, and at least some remote clue as to how NFL clocks operate, and a ton more beyond that. All concerned will need to ratchet up to compete with the 4-1 Cardinals this Sunday at Heinz Field, and I'm phrasing that kindly.